Our Capabilities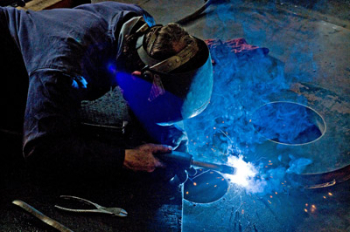 With over 22 years' experience in providing mechanical and hydraulic solutions to a wide range of industries, we pride ourselves on our ability to understand customer issues and design custom products and systems that best meet your need.
Progressive Group Awards
2014 Fieldays Innovations Grassroots Merit Award (Water Pump)
2013 SBN finalist for the manifolds designed and manufactured for several hydo power stations.
2013 Sustainable Business Network Award for Renewables Innovation (WoodWeta)
2013 Vodafone Fieldays Innovation Den Best Use of Technology (Kakapo Impactor)
2005 Degussa Gold Award for Innovation Enhancing the Environment (WoodWeta)
2005 BP Pounamu Silver Award for Environmental Management in Everyday Business.
2005 Fulton Hogan Gold Award for Waste Reduction and Efficient Resource Use.
Key CompetencieS
User centric products – understanding customer needs and translating these into solutions that help solve customer problems and improve their performance.
Simple, technically elegant solutions – doing more with less.
Being a small, dynamic group allows us to design and modify quickly on a large range of niche products.
A strong commitment to environmental sustainability, practicing zero waste since 2001.
Design and engineering capability and track record.



Design Philosophy
The best design is where nothing can be added and nothing taken away. We design simple and technically elegant solutions, which reduce resource use, complexity, maintenance and downtime. We help you do more with less.



Reputation
Most of our work has come to us through word of mouth and repeat customers. We have a reputation in the industry for providing solutions for tough problems that our competitors have given up on or won't attempt.
Our hydraulic design has been behind some of the most successful exporters from New Zealand and in large projects like the Te Mihi Geothermal steam field and power station.



Sustainability
Progressive has had a strong commitment to sustainability since 2001, when we designed our facility to reduce energy consumption, by providing good insulation, natural light and ventilation. An efficient wood pellet fire warms our office and a worm farm processes our food scraps into nutrition for our gardens.
Our mechanical designs focus on maximum strength and efficiency, without being over engineered and wasting precious resources and cost.
We are on a journey to being ISO 14001 accredited for our sustainability.